Gutter Brightening For A Comprehensive Roof Cleaning Service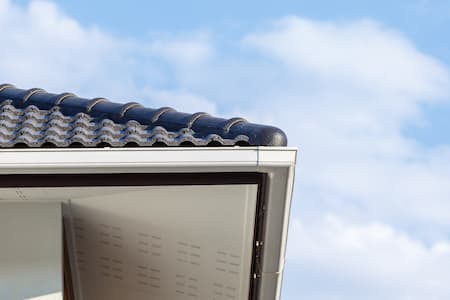 Southern Shine Cleaning Solutions is proud to offer a comprehensive list of cleaning solutions to cover every part of your Bentonville house. We offer roof cleaning, gutter cleaning, gutter brightening, downspout washing, and house washing. When you select all of these services, you'll know every part of your residence will be taken care of, and your house will look brand new at the end of the day!
Gutter brightening is a significant service offering because it goes beyond normal cleaning. During an average gutter cleaning service, we simply remove the leaves and plant debris from your network of gutters, allowing rainwater to pass through more easily. But gutter brightening goes a step beyond. It's a chemical process that removes the dirt, grime, and tarnish that has caked onto and baked into the metal. Your gutters will never look cleaner or more renewed than after a professional gutter brightening service!
Roof & Gutter Services
Roof and gutter cleaning are important for any residence, but it's important to be aware of the risks when attempting to perform it yourself. Many homeowners believe these are simple tasks that can be performed on their own. However, roofing shingles are often made of thin clay or ceramics and can easily break or shift in place if excess weight is placed on them, such as if they're accidentally kicked or stepped on from an inappropriate angle. That's why Southern Shine Cleaning Solutions recommends allowing professionals to perform these services instead. We understand the appropriate techniques to use and how to avoid causing damage to shingles or hurting ourselves by walking on roofs improperly.
Expert House Washing To Complete The Job
Southern Shine Cleaning Solutions recommends scheduling an exterior house cleaning once the roof and gutter pressure washing are complete. With all these services, you'll have a full and comprehensive house cleaning service done!
Additionally, the experts at Southern Shine Cleaning Solutions understand different techniques of exterior house washing to ensure the job is completed correctly. Houses are commonly built with vinyl, wood, stone, or brick, and each of these requires different approaches, which are often adaptable to the roofing style. When we begin cleaning your house exterior or roof, similar approaches will translate to the rest of the house. Therefore, we recommend utilizing our services for your entire building.
Whether you're in a small economical and functional living situation or have invested in something a bit more luxurious, Southern Shine Cleaning Solutions is ready to take on the job and provide a complete, comprehensive, professional cleaning that will leave your house looking brand new!
CALL NOW! WE ARE THE RIGHT CHOICE FOR PRESSURE WASHING IN BENTONVILLE & THE SURROUNDING AREAS!