Bentonville Driveway Cleaning To Make Your Property's Exteriors Look Great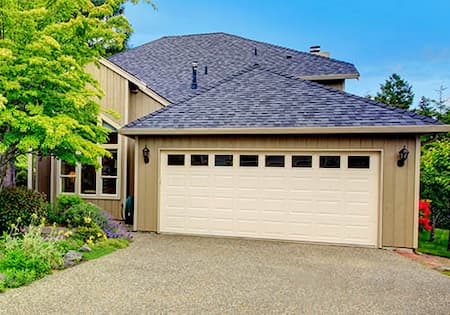 Is your driveway discolored, stained, or otherwise looking a bit undermaintained? If you have widespread spots or deep-seated grease stains, Southern Shine Cleaning Solutions is ready to perform a proper, professional driveway cleaning for your Bentonville property! No matter the type or extent of issues you have, whether new and small or old, ingrained, and widespread, our professional technicians will know how to tackle your situation. We'll be both efficient and thorough, providing an extensive deep clean to make your property look like new!
Even if there's no visible dirt or discoloration, scheduling a routine driveway cleaning for your Bentonville property is a smart idea to maintain your house's quality. Also, be sure to check out our house washing service!
Pavement Pressure Washing Pros Serving Property Owners
This type of pavement pressure washing deals with deep stains that usually involve grease, coolant, or other types of engine liquids or oils. Due to the porous nature of cement and concrete, which most Bentonville driveways are made of, those unwanted liquids can seep deep into driveway surfaces, creating difficult-to-reach problems. Our pressure washing equipment is easily able to produce the kind of tough pressure force required to punch deep into the material and root out the deepest contaminants.
When dealing with the cement or concrete common in residential driveways, sheer force isn't a problem! These materials are very durable and aren't liable to sustain damage, even under very high-water pressures. Therefore our technicians are more than capable of providing a complete and thorough driveway cleaning, no matter how long it's been since your last pressure washing or how widespread or old the staining is. With our powerful equipment, your driveway doesn't stand a chance. After just one pressure washing driveway cleaning, we'll have it looking as good as new!
Blast Away Dirt And Grime With Concrete Surface Cleaning
Surface cleaning and curb appeal are just as important to homeowners as deep functional cleaning, and Southern Shine Cleaning Solutions knows that well! Our technicians will easily navigate your driveway situation and come up with a solution that works for you. Our pressure washing machine, along with our custom-mixed selection of cleaning detergents, is guaranteed to have your driveway looking just as shiny and new as you want! Our detergents are powerful enough to uproot any stains or dirt that are marring your surfaces. Once their cleaning work is done, the after-washing effect will leave driveway cement looking pristine and clean enough to have your neighbors jealous.
CALL NOW! WE ARE THE RIGHT CHOICE FOR PRESSURE WASHING IN BENTONVILLE & THE SURROUNDING AREAS!